FOX TV
THE MOODYS follows a tight-knit, but slightly dysfunctional family of five, all of whom gather in their hometown of Chicago for the "perfect" holiday. From break-ups to arrests to sharing one bathroom, each family member is packing his/her own eccentricities and hiding secrets from the others – as if the holidays were all about carols and eggnog!
Playing the character Mukta on FOX TV's THE MOODYS, premiering December 4th!
THE DANCING STORYTELLERS
A rare and cherished moment with the three of us all together. Even more special because we all just performed excerpts of our two Dancing Storyteller shows, Indian Mythology and Me and The Summ of All Things at this year's Arts Teach Showcase at the Segerstrom Center for the Arts!
Visit the official site of The Dancing Storytellers.
Starwater Yoga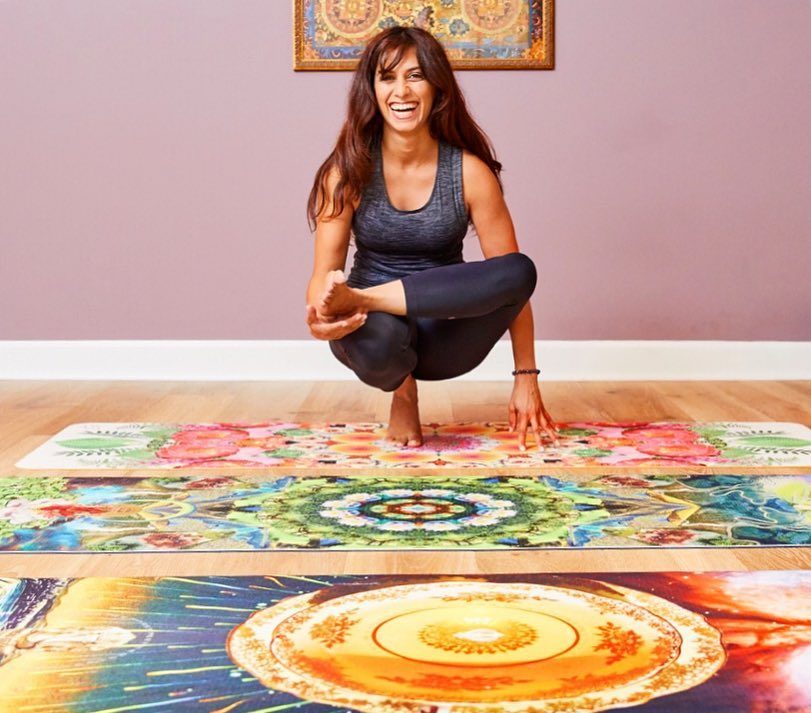 We recently had a chance to chat with Ulka Simone Mohanty, a multi-faceted and talented artist and one of our Starwater Yoga models! She is a film and voiceover actor, dance artist and choreographer for Disney and certified yogini. She joins us in an interview to talk about how she incorporates yoga in her daily artistic life and how our yoga mats have enhanced her practice…
Read the full article here.
Disney's Animal Kingdom
Featuring Senior Wilderness Explorer Russell and his furry friend Dug, from the Disney•Pixar animated film "Up," as they discover bird species from around the world. Led by senior Wilderness Explorer Anika, "UP! A Great Bird Adventure" features a close-up look at various bird species from around the globe.
A fun and heartwarming adventure with choreography by Ulka, featured daily at Disney's Animal Kingdom in Orlando.
Socratica Studios
Our Python Tutorials will help you learn Python quickly and thoroughly. We start with "Hello World" and then move on to data structures (sets, lists, tuples and dictionaries). Next we'll cover classes, and give a variety of in-depth examples and applications.
Watch the entire series here, as cyber-Ulka instructs in the finer points of Python Programming, and stay tuned for new episodes!
Master Key Productions
"When Yusef discovers his beloved wife Ayana is a Sleeper, a living android bomb left over from a past war, he has only one choice: flee with her to the border of the Machine homeland in the desert, and pray they can make it before time runs out."
Playing the character of Commander across actor Oded Fehr. Watch the movie online at seamfilm.com
NBC Universal / Sprout
"NINA'S WORLD tells the story of imaginative 6-year-old Nina and best friend, Star, having everyday fun within her vibrant and colorful neighborhood."
Voicing the character of DR. KAPUR in a new original series on NBC UNIVERSAL'S SPROUT NETWORK. All seasons now available on iTunes Canada and iTunes USA! The show is a proud winner of the HUMANITAS prize.
Amazon's Audible & iTunes
Books narrated by Ulka S. Mohanty, now available to download on Amazon's Audible and iTunes. Genres include: Young Adult, Fantasy, Sci-fi, Thriller, Contemporary and Romance.
Disney's Animal Kingdom
Get swept away in a timeless show that celebrates the beauty of all living things. With a brilliant fusion of water, sound and light, it's quite unlike anything you've experienced before! Mysteriously, the show's "storytellers" never utter a word. Instead, they communicate volumes through fascinating forms of authentic Asian dance, music, song and shadow puppetry. The lush lagoon setting is a central character itself—an ever-changing canvas for the unveiling of an unforgettable tale.
A beautiful new nighttime spectacular rooted in Indian classical choreography, now playing nightly at Disney's Animal Kingdom in Orlando.