Actor
Dancer
Chef
Latest News
Stay up to date with the latest!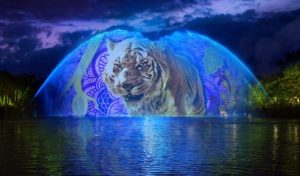 THE JUNGLE BOOK, ALIVE WITH MAGIC is a new nighttime spectacular now showing at DISNEY'S ANIMAL KINGDOM in Orlando, Florida.
This is the first show of its kind to showcase the culture of India on a grand scale with new choreography by Ulka featuring such forms as Bharatanatyam, Kathak, Chhau, Bhangra, Classical Folk, Dandia, Indo-jazz and Bollywood.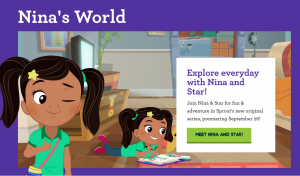 "NINA'S WORLD tells the story of imaginative 6-year-old Nina and best friend, Star, having everyday fun within her vibrant and colorful neighborhood."
Voicing the character of DR. KAPUR in a new original series on NBC UNIVERSAL'S SPROUT NETWORK!
WEEKDAYS: 7 PM & 10 PM ET
WEEKENDS: 7 AM, 7:30 AM, 7 PM & 10 PM ET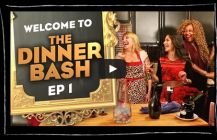 THE DINNER BASH is a new TV/web series – "Part Sit-Com, Part Cooking Show, Part Talk Show this hybrid of genres is all out fun. Join Brie, Jasmine and Ginger as they cook, laugh, love and BASH their ex's and try and find true love as three professional chefs."
Written, produced and performed by Chefs Ulka, Manouschka Guerrier & Betty Fraser. Follow the series on the YouTube channel and on thedinnerbash.com!